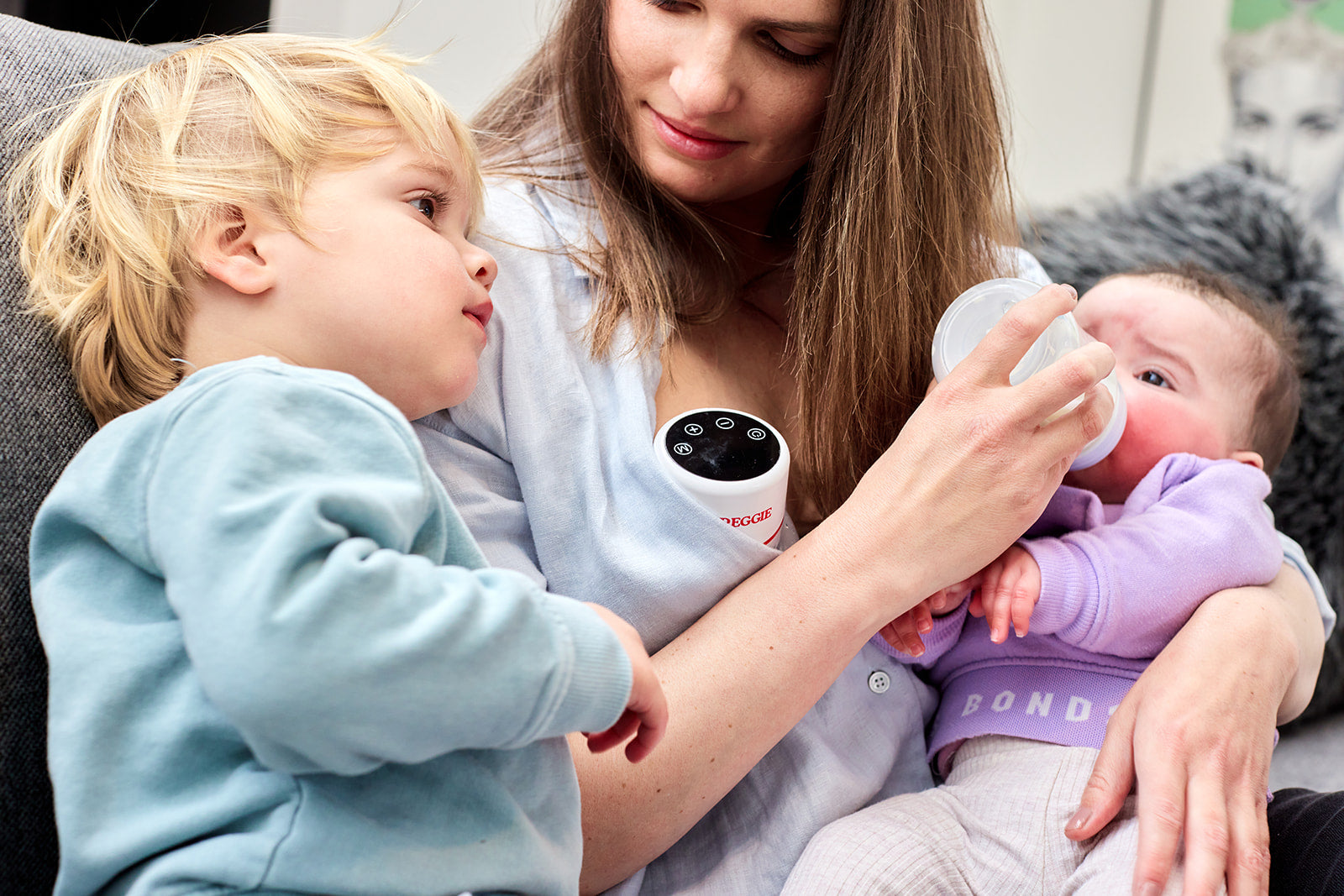 You're a busy mum trying to... make breakfast, get the kids dressed, *play*, get the kids dressed, eat breakfast, *play*, make lunches, have a shower, take a work call, reply to an email, *play*, reply to a message, eat breakfast...
We get it...
This is all happening AND now you have a new born that needs breastmilk from you and throughout the day when you're not there.
If this is you or soon to be (congratulations btw). Reggie is going to make your life MUCH simpler AND give you peace of mind that you are providing your breastmilk for your precious baby.
With 2 high quality breast pumps, you are purchasing technology that allows you to choose a setting (Auto, Expression, Lactation and Massage) and intensity (12 levels with near hospital grade suction btw) that is best suited to YOU.
Collect over 200ml of breastmilk with each pump that easily slips into your bra allowing you to pump ANYWHERE and at ANYTIME that YOU need.
No attaching to walls.
No hiding in cubicles.
No wires flying everywhere.
No being confined to the couch.
Freedom and flexibility meets a breast pump.
Happy pumping!
Jem x
---