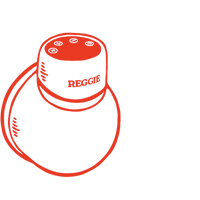 Product
Please see the flange size guide on the product page. Reggie comes with 2 x 24mm flanges. If you determine that you need a flange insert, make sure you select from the 17mm, 19mm, 21 or 27mm options before adding to cart.
Reggie has a suction strength of 280-300 mmHg.
Reggie has 4 modes and 12 levels of intensity; Massage, Auto, Lactation and Expression. 
Expression mode: This mode is designed to mimic the long sucking pattern of a baby's feeding. It involves a continuous, steady suction that helps express milk from the breast.
Massage mode: In this mode, the breast pump applies short suction cycles combined with gentle massaging actions. The purpose is to stimulate milk flow by mimicking the initial rapid sucking motion of a baby.
Auto mode: A combination of expression and massage modes. It alternates between cycles of massage-like suction and longer, steady sucking.
Lactation mode: This mode is designed to closely resemble the natural sucking frequency of a baby. It typically starts with a gentle suction and gradually increases in intensity, replicating the way a baby's sucking pattern changes during a feeding session.
Using your normal bra works perfectly, just make sure that Reggie is pressed firmly against your breast so that there are no gaps.
The Reggie breast pump is designed to sit inside your nursing bra however if you feel that you require more room we have included bra adjusters that create additional room. 
Reggie is designed to be flexible however we recommend that you are in an upright position; standing or sitting.
We have supplied two USB charges to allow you to charge both pumps at once.
Depending on suction level, the Reggie pumps will last for 80 - 100 minutes of work time. Reggie has an automatic shut off after 20 minutes.
About two and a half hours.
Your order will be dispatched within 24 hours and you will expect your pumps within 5 business days.
Do not use the Reggie breast pump If you have an active implanted device that could be affected by a magnetic field (e.g., a pacemaker or implantable cardioverter-defibrillator).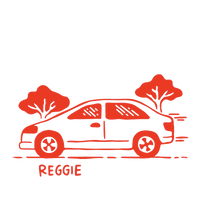 Shipping & Returns
Your order will be dispatched within 24 hours and you will expect your pumps within 5 business days.
Tracking information will be sent to you via email within 48 hours. Always keep an eye on your junk mail.
For hygiene and safety reasons, Reggie can only be used by one person as it is a very intimate product, therefore once it has been used you will not be able to return it unless it is faulty.